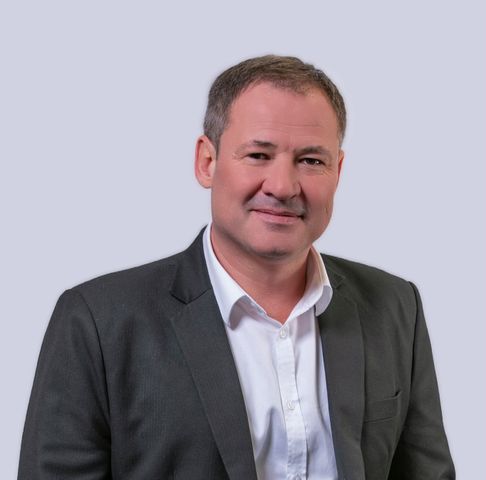 27 Sept 2021
Eurofiber appoints Pierre Cassier as Managing Director France
Maarssen, Netherlands, Lille, France, 27 September 2021 – Eurofiber has appointed Pierre Cassier as Managing Director Eurofiber France effective October the 1st. In this new role, Mr Cassier will lead Eurofiber's expansion in France as part of its European growth strategy.
Pierre Cassier (48) is an experienced executive, who has been working in the international ICT and telecoms industry for his entire career. Most recently, he was CEO of Expandium, provider of network monitoring solutions, and CEO of Vedicis, a French company specialized in Deep Packet Inspection (DPI) solutions, which was acquired by Expandium in 2019. Earlier, Mr Cassier held executive roles at, among others, FPS Towers, Sogetrel and Ericsson. In the newly established role of MD Eurofiber France, Pierre Cassier will be a key member of the Executive Committee of the Eurofiber Group. In this role he will be responsible for developing and executing the Group's expansion strategy, both organic and by M&A, in France.
Growth strategy
In 2019, Eurofiber entered the French market by acquiring the Lille-based companies ATE, Eura DC and Eurafibre. Recently, Lumos (Nantes), FullSave (Toulouse, Bordeaux) and Netiwan (Béziers, Montpellier, Nîmes) were added to the Eurofiber Group. Pierre Cassier: 'I am delighted to join the Eurofiber team to participate in the growth of the group in France. The various acquisitions already made constitute a solid base to accelerate our growth in France and become a national player in FFTO. We will also benefit from the strength of the Eurofiber group to expand our network nationwide with a very high level of service quality for our customers.'
Alex Goldblum, CEO Eurofiber: 'We are excited that Pierre will join our team. Entrepreneur in the soul, he will contribute to the development of Eurofiber in France. His vast experience in senior commercial as well as operational roles in high profile telecom infra structure companies, his vision and expertise on the French market are of great value for us to take the next steps in implementing our growth strategy.'
About Eurofiber
Eurofiber is a fast-growing provider of industry-leading open digital infrastructure in the Netherlands, Belgium, France and Germany. Utilizing our 39,700 km fiberoptic network and ten datacenters, we empower the digital societies of the countries in which we operate. We are proud to have gained the trust of companies, government bodies and non-profit organizations. We provide them with connectivity and cloud infrastructure solutions tailored to their needs. Our open infrastructure ensures them complete freedom to choose services, applications and providers. For more information, please visit eurofiber.com.
 
Contact
For more information, please contact Armand Rouw, +316 3485 1722, e-mail armand.rouw@eurofiber.com.
Newsletter
Stay informed about all developments
You will receive the newsletter once per trimester.