Postcode CheckLooking for Business Fiber?
We can provide a fiber-optic connection for your organization.
Contact
Would you like to know more about our solutions for the government??
We would be happy to help you.
Digitalization is rapidly transforming our society. This provides an important source of growth, innovation and new business activity in our cities. As a result, governments face major challenges: improved accessibility, CO2 reduction, energy supply and more. Addressing these challenges demands high-quality infrastructure that evolves along with the needs of society. Eurofiber's open network offers organizations this future-proof infrastructure.
Governments, businesses and citizens are joining forces to come up with smart solutions for growing cities. In this regard, municipalities are perhaps the greatest innovators of our time, deploying such new solutions as intelligent traffic lights, smart parking and self-regulating streetlights. In order to provide access to those infrastructure locations, connectivity requirements are changing to a fast, open infrastructure that serves as a foundation for today and tomorrow. Municipal authorities have real-time insight into their own assets and know what is happening in their city.
Collaboration between municipalities and objects
As a result of municipal reorganizations and regional alliances, there is a need for standard processes, central procurement and shared infrastructure. This ensures that work is done more efficiently and cost savings are achieved. Security to protect against a new generation of cybercriminals plays a crucial role in this regard. Eurofiber has the densely deployed fiber-optic network to safely connect assets.
Open and densely deployed fiber-optic network
Eurofiber has now achieved over 25,000 customer connections on its high-quality fiber-optic network. Particularly in major cities, including Amsterdam, Rotterdam, Utrecht, The Hague and Eindhoven, we have a densely deployed network, bringing us into close proximity to your locations. 7.7 million households rely on Eurofiber for the distribution of gas and electricity every day. There is a good reason our network has been designated 'vital infrastructure' by the Dutch government.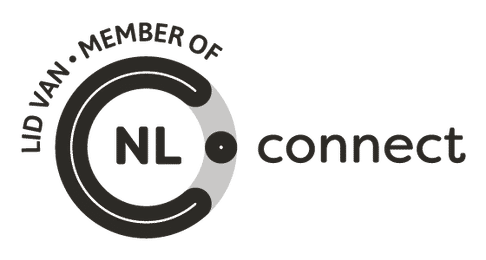 Eurofiber is a member of NLconnect, the sector organisation for the broadband industry. NLconnect connects the chain of companies which construct, maintain and operate broadband networks, as well as companies which supply the broadband chain or which provide services over this digital infrastructure. NLconnect strives for healthy market functioning in all segments of the broadband chain.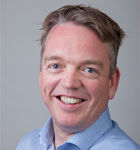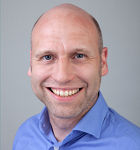 Government & Utilities

Government experts
Is connectivity also crucial for your organisation?
Take full advantage of the unlimited digital opportunities. Would you like to know more?