Fiber-optic network
Fiber in Rotterdam
Fiber in Rotterdam lays the foundation for the rapidly digitalizing city. 

Postcode CheckLooking for Business Fiber?
We can provide a fiber-optic connection for your organization.
Contact
Business Fiber: fast, reliable and flexible
Fiber: the network of today and the future.
Fiber in Rotterdam lays the foundation for the rapidly digitalizing city. Eurofiber is working with the municipality of Rotterdam to develop a densely deployed fiber-optic network on a large scale. Municipal locations, schools, hospitals, data centers and business parks are being connected to fiber-optic infrastructure. Rotterdam is preparing for the digital future, developing its potential to grow into a smart city.
This page discusses the benefits of fiber-optic internet in Rotterdam and lists how your organization can leverage the possibilities.
Benefits of fiber in Rotterdam
Rotterdam is a modern, dynamic metropolis focused on the future. To stay at the forefront in the import and export sector, this major port city needs an open, future-proof ICT infrastructure. Fiber in Rotterdam offers many advantages that will help the municipal authorities and the city's companies and institutions to become future-proof for the longer term. The three main benefits of fiber are listed below.
Open network provides flexibility
Eurofiber's fiber-optic network is open. This means that different service providers can offer their products and/or services on our fiber-optic network. As a result, you have complete freedom to add or remove services and applications to your network as you see fit. This open model enables you to optimally configure your ICT environment.
High bandwidth ensures ultra-fast connection
High bandwidth ensures an ultra-fast connection, which is why organizations are constantly upping their bandwidth requirements. 10 Gb/s is considered the standard, and demand for 100 Gb/s services continues to grow. A solid fiber-optic infrastructure lays the foundation for unlimited bandwidth and ensures constant, reliable and unlimited data exchange and availability. Eurofiber aims to continue playing a leading role in this process and provide organizations with a future-proof, ultra-fast connection.
Stable connection
Fiber makes it possible to guarantee a redundant, reliable network –  since the extensive bandwidth offered by fiber-optics boosts the appeal of running IT systems at multiple locations. If one connection is disrupted, it is possible to switch seamlessly to another connection without any interruption in workflow.
Fiber-optics lay the foundation for Smart City Rotterdam
Fiber provides a future-proof solution that benefits smart cities like Rotterdam. The municipality is growing towards a smarter, more sustainable, and more efficient city in terms of information exchange and technology. Fulfilling the ambitions to become a smarter city requires high-quality, secure digital infrastructure that is ready for the future.
Flexible, secure and reliable
Fiber in Rotterdam lays the foundation for innovations such as sensor technology, resilience, mobility solutions, 5G and big data. Network flexibility, security and reliability play a major role in realizing these innovations.
A flexible network makes it possible to respond to the rapidly changing needs of the city's people and organizations in terms of network services. Security is vital when sharing sensitive information, and a reliable network ensures that critical processes cannot fail or be disrupted.
Major Dutch municipalities work together to optimize the smart city
Together with the other four G5 cities across the Netherlands, Rotterdam is investing in developing the optimal smart city. Each city has its own focus in the development process. Amsterdam is focusing on circularity, The Hague on safety & security, Eindhoven on smart mobility, Utrecht on healthy urban living, and Rotterdam on sustainability. These different focal areas complement each other, allowing the municipalities to learn from each other and eventually transform into fully fledged smart cities.
Fiber-optic connections at business parks in Rotterdam
Many business parks in the greater Rotterdam area now have fiber-optic connections, providing access to a reliable and open network. Would you like to know if your business park also has access to a fiber-optic network? Check your location now.
Eurofiber's densely deployed fiber-optic network in Rotterdam
Eurofiber is facilitating fiber-optics in Rotterdam. All the existing fiber-optic networks used by the municipality of Rotterdam are being optimized and connected to the Eurofiber network, creating a single, high-quality fiber-optic network for the municipality.
Eurofiber has already achieved great results in education, hospitals, municipal locations and datacenters:
Education
Fiber in Rotterdam offers optimal ICT support for education. All the universities in the municipality of Rotterdam, and five of the eight trade schools, are connected to Eurofiber's fiber-optic network.
Would you like to read more about what Eurofiber could achieve for your school or university? Take a look at our page on fiber-optics in education.
Hospitals
Healthcare institutions increasingly need to work together from multiple locations. Eurofiber's open fiber-optic network facilitates digital collaboration. The six general and academic hospitals in the greater Rotterdam area have reached an advanced stage in their digital transformation.
Would you like to read more about what Eurofiber could achieve for your healthcare institution? Take a look at our page on fiber-optics in healthcare.
Municipal locations
Rotterdam is developing smart digital applications that enhance the city's appeal. More than 200 municipal offices, 24 movable bridges and locks, more than 250 traffic control systems, 406 security systems and all of Rotterdam's shipyards, bicycle sheds, Park & Ride lots, and recycling collection points are connected to Eurofiber's network.
Would you like to read more about what Eurofiber could achieve for your municipal location? Take a look at our page on fiber-optics in government and utilities.
Datacenters
Rotterdam is not only a major seaport, but also a major hub of digital traffic. The four datacenters in Rotterdam are also connected to the Eurofiber fiber-optic network.
What does fiber in Rotterdam cost?
The costs of a fiber-optic connection in Rotterdam depend on where your organization is located relative to the closest network. This applies to the one-time initial connection costs and the monthly costs of the fiber-optic connection. More information can be found on our page about business internet on fiber.
Interested in fiber-optics for your organization in Rotterdam?
Are you curious about what fiber in Rotterdam could offer your company or organization? Then do our postal code check, contact us via info@eurofiber.com or call us at +31 30 242 8993 .
Check availability at your location now
Our postal code check lets you know if your location is close to our network or whether additional conditions may apply.
Our fiber-optic network in Rotterdam
Eurofiber has been a provider of industry-leading digital infrastructure since 2000. Relying on our own fiberoptic network and our datacenters, we provide smart, open, future-proof infrastructure to companies, government bodies and non-profit organizations in Rotterdam and far beyond.
We give customers complete freedom to choose the services, applications and providers they need, allowing them to tap into the full potential of digital innovation.
More information
Do you have questions about the Eurofiber fiber-optic network in Rotterdam, or would you like to know more about fiber-optic business internet? Then contact Marc Hulzebos, +31 6 463 77 393.
Are you interested in why open fiber-optic infrastructure is such an important foundation for Rotterdam innovations? Then download the eBook "Open fiber-optic infrastructure as an important foundation for Rotterdam innovations" or read the press release by Eurofiber.
Are you curious about the options for fiber-optics in other cities? Take a look at fiber in Amsterdam and fiber in The Hague or check availability at your location!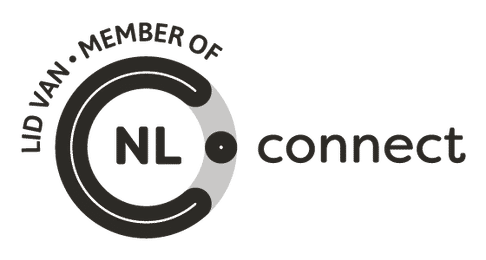 Eurofiber is a member of NLconnect, the sector organisation for the broadband industry. NLconnect connects the chain of companies which construct, maintain and operate broadband networks, as well as companies which supply the broadband chain or which provide services over this digital infrastructure. NLconnect strives for healthy market functioning in all segments of the broadband chain.
Contact
Would you like to know more about our fiber-optic network?
We would be happy to help you.