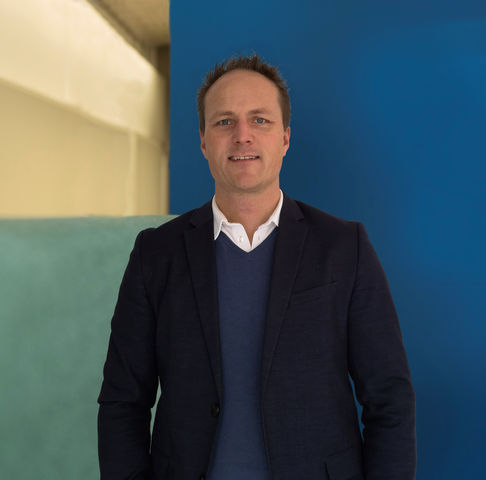 10 Feb 2020
Eurofiber appoints Hans Lehmann as Managing Director Strategy & Corporate Development
Eurofiber Group has appointed industry veteran Hans Lehmann as Managing Director Strategy and Corporate Development effective March 9.
Newsletter
Stay informed about all developments
In this newly established role, Lehmann will be a key member of the executive committee and will be responsible for further developing and executing Eurofiber's international growth strategy. Lehmann will be based in London, England and will report to Eurofiber CEO Alex Goldblum.
'The recent expansion into France is part of our strategy to become a leading communications infrastructure provider in Europe as digital connectivity and cloud services are increasingly converging', said Goldblum. 'We have carried out a great deal of work on our corporate strategy and development in the past few years and we now need to add further resources to deliver the ambition.'
Hans Lehmann (1974) was most recently CFO, Europe for Zayo Group. Lehmann joined Zayo in London in 2016 as a key member of European leadership driving the region's restructuring, strategy and performance as well as having responsibility for European corporate development activities.
Prior to joining Zayo, Lehmann worked at investment bank RBC Capital Markets in Denver, New York and London and focused on M&A advisory for communications infrastructure clients across North America, Europe and Asia. Earlier in his career, Lehmann held positions at management consulting firm BearingPoint and global transportation and logistics company Maersk. Lehmann received his bachelor's degree from University of Calgary in Canada and his MBA from HEC School of Management in France.
'Eurofiber has a great track record and an exceptional team and my focus will be on where Eurofiber can grow over the next ten years,' said Lehmann. 'We will leverage Eurofiber's track record of building, operating and providing communications infrastructure services to leading enterprises and organizations in the Benelux and France to seek out expansion opportunities that will make Eurofiber a leading provider in the markets it operates.'
'Hans brings a wealth of experience both as an operator within a communications infrastructure organization similar to Eurofiber and as an advisor to the industry in his investment banking roles', added Goldblum. 'I am delighted he has chosen to work with us during this next phase of our adventure.
Newsletter
Stay informed about all developments
You will receive the newsletter once a month.