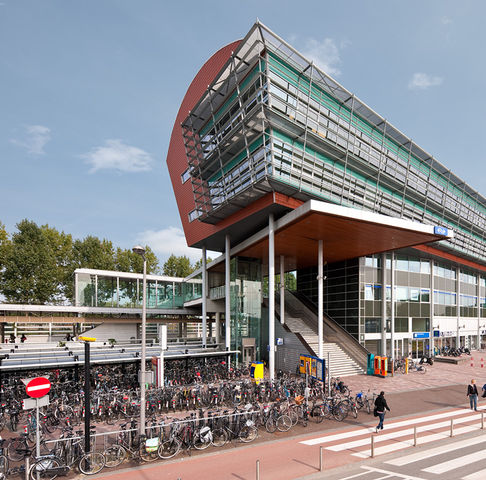 24 Aug 2016
Eurofiber Group acquires Dataplace
Eurofiber and Dataplace join forces and develop a twinning solution with a strong position in the Randstad area
Newsletter
Stay informed about all developments
Eurofiber and Dataplace join forces and develop a twinning solution with a strong position in the Randstad area
Maarssen – Eurofiber Group has reached an agreement with the shareholders of Dataplace to acquire 100% of the Dataplace shares. The agreement came into effect on 22 August. This acquisition adds a second datacenter to Eurofiber, strengthening the concern's position in the regional datacenter market. The owner of Dataplace, Gerben van der Veen, will be taking over leadership of the Eurofiber Group's datacenter activities from today.
Twin locations
Dataplace has successfully operated a regional TIER III datacenter in Alblasserdam since the beginning of 2011. The datacenter, focused on the Randstad and Rijnmond area, is complementary to Eurofiber's existing datacenter activities in the Utrecht region. The datacenters are separated by an ideal distance to enable them to function as twin locations. Both new and existing Dataplace and Eurofiber customers will benefit from this joining of forces.
Alex Goldblum, CEO of Eurofiber Group: "We are enthusiastic about this transaction. Over the past five years, Dataplace has been successful in marketing a regional co-location proposition. This proposition is a good match for the trend among companies and institutions towards outsourcing hardware and IT to a secure datacenter environment. From the datacenter, secure and high-quality fiber-optic connections can be made to IT and cloud partners. For Eurofiber, this is a logical step towards an open data infrastructure into which IT and telecoms will be entering in the years ahead."
Both datacenters are already connected to a large number of national and international carrier networks, the Eurofiber fiber-optic network and also to the Amsterdam Internet Exchange (AMS-IX). Owner and founder of Dataplace Gerben van der Veen notes: "I'm also very enthusiastic. Eurofiber has a finely meshed fiber-optic network in the Benelux countries. Almost every datacenter is connected to it. Joining forces with Eurofiber ensures that we will be in an even better position to serve our clients to the utmost."
Newsletter
Stay informed about all developments
You will receive the newsletter once a month.