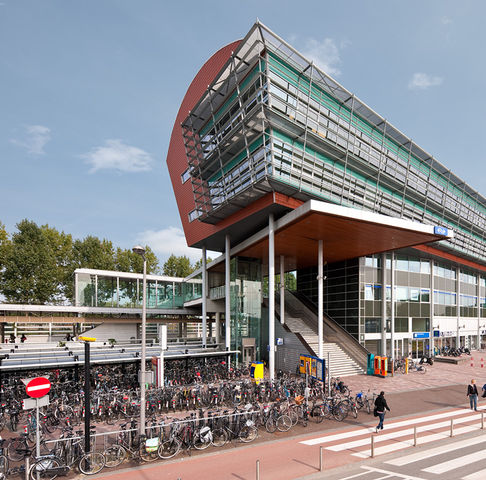 01 Dec 2020
Eurofiber to acquire FullSave in Toulouse
Second French acquisition announced in 2020 as part of Eurofiber's French growth strategy
Newsletter
Stay informed about all developments
Maarssen, The Netherlands  – Eurofiber has announced its intention to acquire FullSave, a leading B2B infrastructure-based telecom operator in the Toulouse and Bordeaux areas. Building on the acquisition of Eurafibre, ATE and Eura DC in November 2019, and Lumos in November 2020, Eurofiber is further strengthening its position in the French B2B telecom market. FullSave's intended acquisition is subject to employee information and customary regulatory approvals in France, and is expected to be completed early 2021.
FullSave is a leading B2B infrastructure telecom operator in the Toulouse and Bordeaux areas providing Fiber to the Office ("FttO"), datacenter colocation, and Infrastructure as a Service ("IaaS") services for small, medium and large enterprises. The company was founded in 2004, and has built a solid reputation and customer base ever since. FullSave manages its own fibre-optic network in Toulouse and Bordeaux, which will reach 600 kilometers by the end of 2020. FullSave also owns and operates a 1,600 sqm datacenter in Toulouse. Following completion of the acquisition, Eurofiber will work closely with the FullSave management team to support the continued growth of the company, which will include providing its customers an enhanced and expanded digital infrastructure footprint in the French market and internationally in Belgium, Netherlands and Germany.
FullSave President Laurent Bacca: 'We are excited to become part of Eurofiber, a leading European player that has the vision, the track record and the funds to bring us to the next stage. We look forward to working together in providing our current and future customers with an even wider range of state-of-the art services in Digital Infrastructure.'
Eurofiber CEO Alex Goldblum: 'With FullSave joining us, we welcome a strong and ambitious regional player that already holds a leading position in Occitanie and has a growing footprint in Nouvelle-Aquitaine. It has excellent staff and management, which has resulted in high year-on-year performance in both operations and customer satisfaction. We are delighted that FullSave is becoming a part of the Eurofiber Group.'
Eurofiber French growth strategy
FullSave is the second acquisition announced by Eurofiber in France in 2020, following the acquisition of Nantes based fiberoptic company Lumos announced on 18 November. Both acquisitions are part of the accelerated French growth strategy, which is aimed at expanding Eurofiber's French footprint to at least 25 cities by 2025. Eurofiber already has a strong presence in Lille with its companies Eurafibre, ATE and Eura DC. As with Eurafibre and Lumos, Eurofiber aimsto accelerate FullSave's growth by expanding its network and by extending its market approach to the broader FttX segment, in alignment with Eurofiber's open access model.
Newsletter
Stay informed about all developments
You will receive the newsletter once a month.