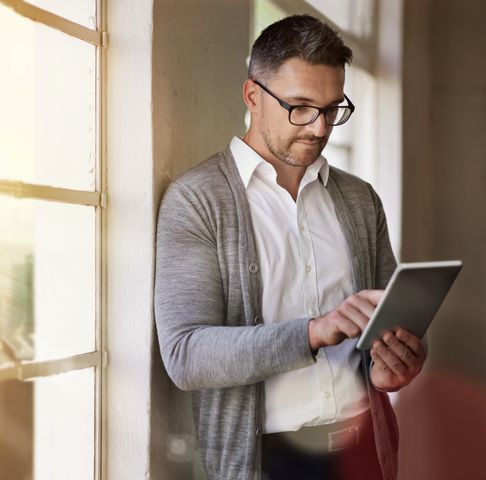 Microsoft Azure ExpressRoute
Use Secure Cloud Connect and Microsoft Azure ExpressRoute to make private connections between the Azure cloud and the infrastructure at your (datacenter) location.
Contact
Want to know more about Microsoft Azure ExpressRoute?
We would be happy to help you.
Secure Cloud Connect offers you secure and direct access to the Microsoft Azure cloud platform at all times. Use Secure Cloud Connect and Microsoft Azure ExpressRoute to make private connections between the Azure cloud and the infrastructure at your (datacenter) location. Secure Cloud Connect connections do not run via the public Internet. They are fast, reliable and secure, providing the ideal platform for applications that require a high degree of availability. This comprehensive solution gives you direct access to the platform via a secure private network.
Effective total solution
We connect your organisation via a private MPLS network with Microsoft Azure through ExpressRoute. The network is entirely separate from the public Internet. This means that with Secure Cloud Connect all you have to do is sign up for the cloud applications of your choice with Microsoft. We do the rest.
Private connections, separate from the public Internet
Fast, reliable and secure
High performance and availability
Short waiting times (low latency)
Significant cost-savings
Connections that are fast, reliable and secure
Establish connections with Microsoft Azure via ExpressRoute at an ExpressRoute location, such as an Exchange provider. Or connect directly with Microsoft Azure from your existing WAN network, for example via an Ethernet VPN or IP VPN connection. Compared with standard connections via the Internet, the reliability, speeds and security of ExpressRoute are higher, while the waiting times are shorter. As a result, appreciable savings can often be achieved.
Perfect for storage, backup and recovery
ExpressRoute can be used, for example, for periodic data migration, replication for business continuity or for recovering data after an emergency. Its high speeds and reliability make it highly suited for applications where a high level of availability is required. ExpressRoute also works very effectively with large volumes of data, such as when transferring data sets for advanced computing applications. Or for relocating large virtual machines between your development and test environment in Microsoft Azure and your on-premise production environment.
Expand your datacenter capacity
ExpressRoute is the secure way of adding computing and storage capacity to your existing datacenter. With its high throughput speeds and low latency, Microsoft Azure feels exactly like a natural extension to your capacity. You benefit from the scale and other advantages of the public cloud, without compromising network performance.
Integrate cloud services securely into your ICT environment
Use ExpressRoute to build hybrid applications that encompass your on-premise infrastructure and Microsoft Azure. The high level of availability, reliability and bandwidth of the connections means you don't have to worry about security and performance. For example, you can run a company intranet application in Microsoft Azure and verify users with an on-premise Active Directory service. That way you can service all of your business users without any traffic having to pass via the public Internet.
Stay informed about all developments
You will receive the newsletter once per trimester.